Trauma Oil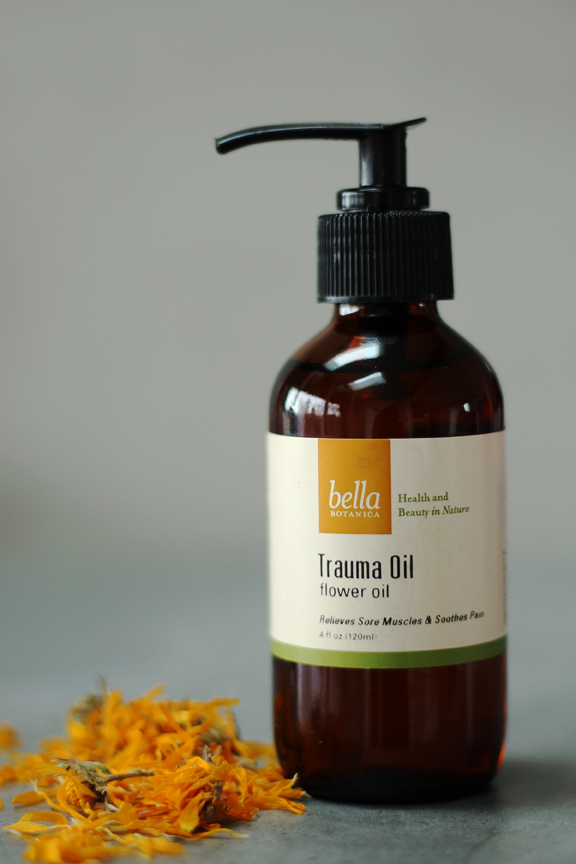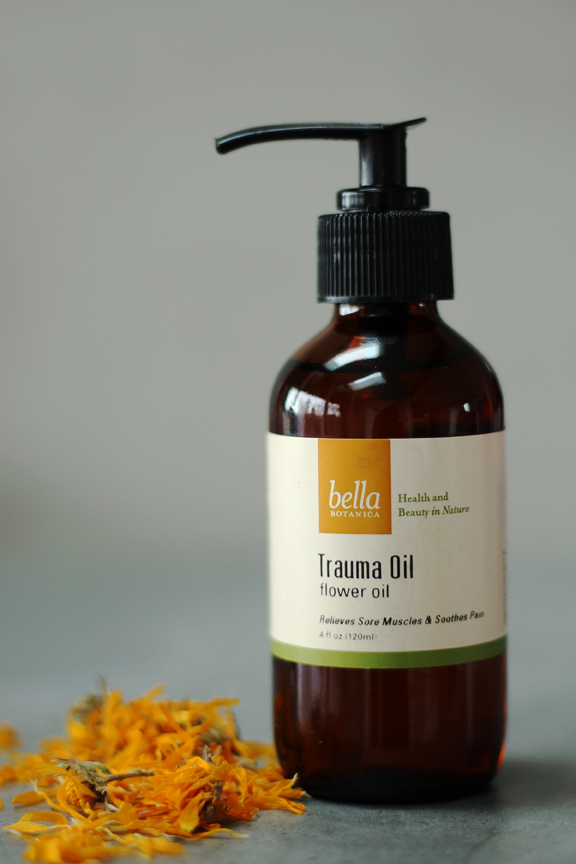 Trauma Oil
Our Trauma Oil is made up of high quality oil extractions. The plants are harvested at their maximum potency and diligently cared for during all stages of processing. Each plant is steeped in our base oils, then cold pressed for maximum effect and shelf-life. This formula is specifically formulated to help ease tired and sore muscles, relieve trauma, and heal bruised skin.
Ingredients:
Organic Olive Oil, Organic Almond Oil, Fresh Flowering Tops and Buds of St. John's Wort (Hypericum perforatum), Freshly Dried Arnica Flowers (Arnica cordata), Dried Flowering Tops of Rue (Ruta graveolens), Vitamin E, and Pure Essential Oil of Wintergreen.
Suggested Use:
Apply liberally to skin as needed.
Precautions:
KEEP OUT OF REACH OF CHILDREN. FOR EXTERNAL USE ONLY.
Do not use on broken skin.
Apply to small area on inside of wrist to test. Discontinue use if irritation occurs.

DISCLAIMER: These statements have not been evaluated by the Food and Drug Administration. This product is not intended to diagnose, treat, cure, or prevent any disease. Consult a health care professional when needed and when changing your health care routine